WE'RE OPEN AND VIEWING KAC SUNDAY ONLINE TOGETHER ONSITE!
Our Sunday gatherings are meeting in person - 4 x services provided - 8:30am St Paul's, Minnamurra; 9am (Kids Church available for families where kids will be taught while parents/carers can watch the sermon) at Church Point Centre, Kiama; 11am Classic Prayer Book Service at Christ Church, Kiama; and 5pm at Church Point Centre, Kiama (5pm service will change to 6pm from Sunday October 4th).
As Covid-19 restrictions have eased, KAC are able to offer the opportunity to gather together again for fellowship, prayer and teaching. We invite you to join us onsite each week to or to watch it from home if you can't come in. After the service why not go out for morning tea/lunch to a cafe/park together or consider inviting a family from church back to your house. If you are unable to join us due to sickness or other reasons, please watch the Live Streamed service from your home.
Due to restrictions these gatherings will be limited in number, please REGISTER HERE in advance to help us maintain safe numbers in our Church Point Centre (Kiama), Christ Church (Kiama) and St Paul's Church (Minnamurra).
We look forward to welcoming you back to church. There are a few conditions of entry and things to remember:
Sanitize your hands on entry.
Write your name and contact phone down on the sheet provided.
Couples/families can sit close together.
Children must sit with their parents. At this stage children are not to use the creche and are to bring their own toys etc.
Practice physical distancing (1.5m between households).
Bring your own Bible.
Bring your own water bottle, no food/drinks supplied.
When leaving, be mindful of how many people are present, remember physical distancing and avoid congregating.
Stay home if you are experiencing any symptoms of sickness (ie. sore throat, runny nose, cough, fever).
If you have been in contact with someone who has tested positive for COVID, please isolate as per NSW Guidelines and do not attend church.
If you have any questions please contact us at [email protected] or call us on 0242322066.
VISITORS ARE WELCOME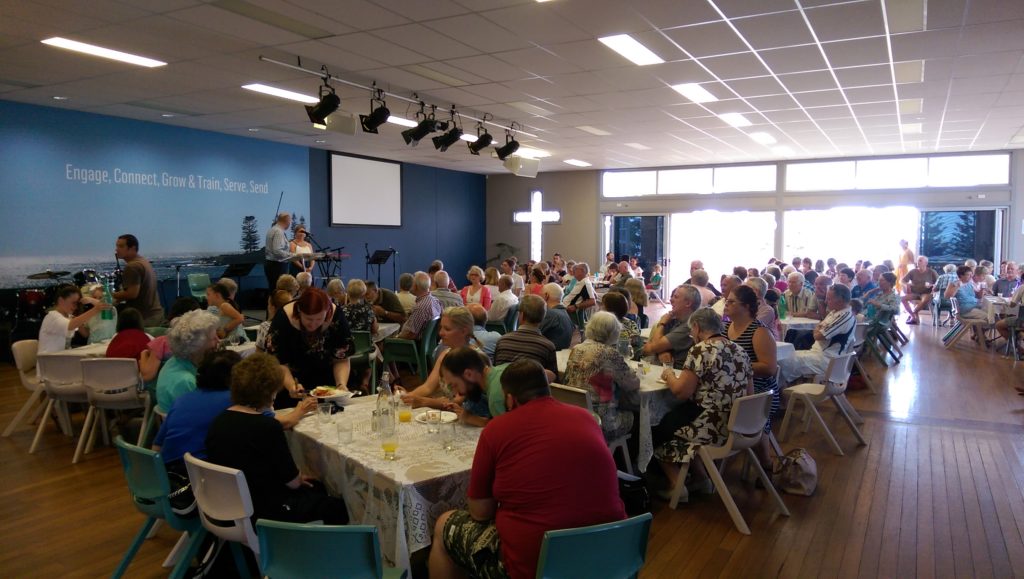 Thinking of visiting KAC?
We'd love you to join us at Kiama Anglican Churches. We're a family consisting of people from all stages and ages of life who personally know God's kindness and forgiveness through a relationship with his son, Jesus. As such, we seek to trust and follow him as the Lord of our lives. As a church family, we are on a journey to grow in our love for Jesus and for each other, and to share his message and love with the community in which God has placed us in; we seek to do this in our mission to go, make and grow disciples in Jesus.
So whether you've been following Jesus for a long time, a short time or are just interested to know more, we warmly invite you to come and join us at KAC.
GREAT TO MEET YOU!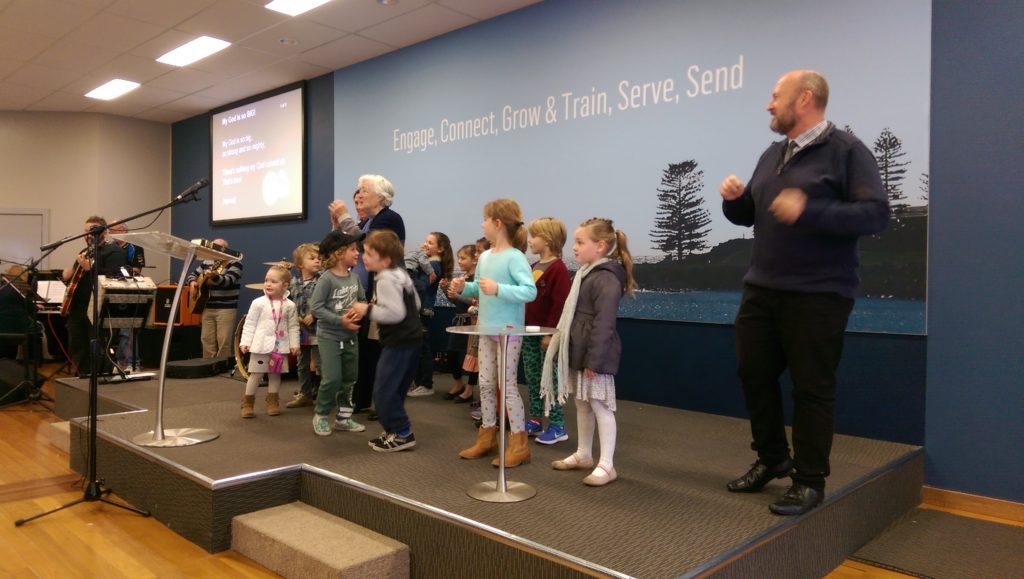 We meet at two locations
Our main meeting place is at 2 Terralong Street, Kiama (click here for details and directions) and our service times here are 8:30am and 9am on Sundays.
At the Church Point Centre (CPC), Kiama, we have ramps for wheelchairs, walkers and prams. We also have a disabled toilet with a baby change table in it. Our toilets also have showers in them, for people to use if necessary.
The second location is at 17 Railway Ave, Minnamurra (click here for details and directions) and the service time is at 8:30am.
We look forward to meeting you this Sunday, but please register first here!