'Written in Chalk', released in November 2022, documents the legacy that Arthur Stace continues to leave by having written the word Eternity on the footpaths of Sydney for 35 years.
Saturday, 24th June, 2023
7pm
2 Terralong St, Kiama Anglican Church, 'Church Point Centre'
FREE Event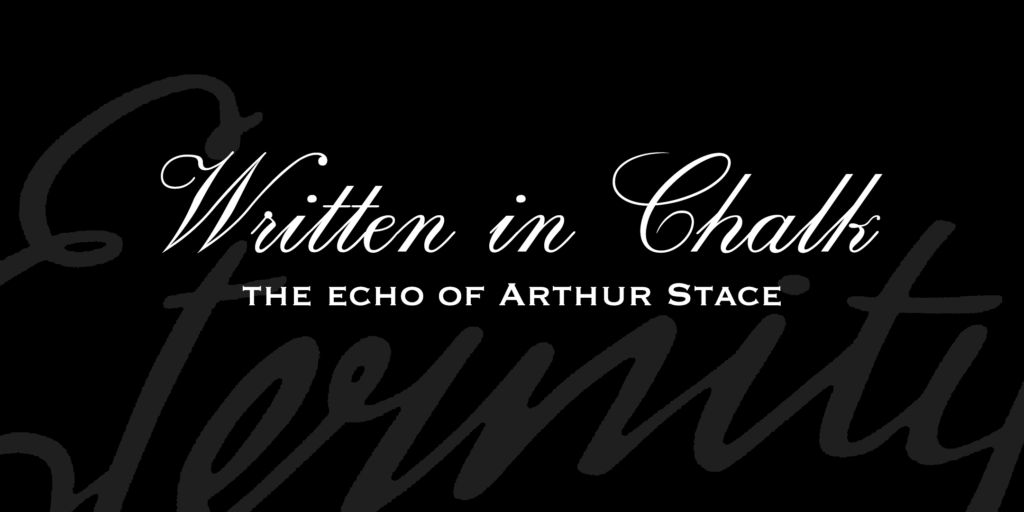 As a shell-shocked World War One veteran, Arthur Stace ends up as a homeless drunk on the street, hears a message called The Echoes of Eternity by Reverend John Ridley at The Burton Street Baptist Tabernacle then goes on to write the word 'Eternity' on Sydney streets for 35 years.
Through the 80s and 90s, and especially since the turn of the millennium, Eternity has continued to weave itself into the complex tapestry of modern society — the perfect word to bring expression and meaning to the stories of individuals and groups, passions and causes, the eternal and the temporary.
Eternity has, and will continue to, appear regularly in the public eye as the indelible vehicle of personal, social and cultural expression as people in Australia and around the world embrace and adapt the word for a broad range of purposes and reasons, and determine for themselves what Eternity means to them.
It's free, popcorn will be provided, the Director Richard Attieh will host a Q & A session after the screening, 5 'Eternity gift bags' will be given away and there will be some original Eternity memorabilia on display.