March, 2020: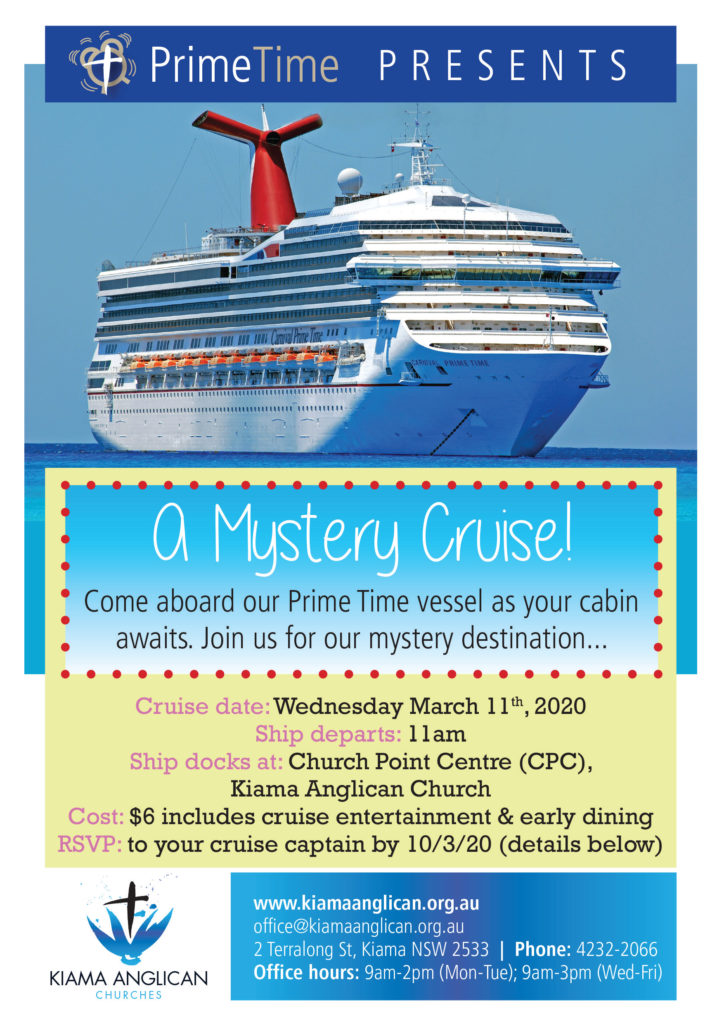 Retirees or anyone available during the day welcome!

2nd Wednesday, monthly (February-November) | 11am | $6 | Church Point Centre | Kiama Anglican Churches | 2 Terralong St, Kiama
Our Prime Team, Margaret, Jess and Geoff organise monthly get togethers ending with a delicious light lunch. Themes vary month to month, often with some music and singing, with some reflection from the Bible on some aspect of life. All welcome!