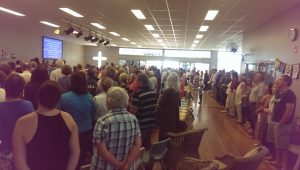 10am | Family Service | Church Point Centre, Kiama
A service for all ages! We have creche and kids-church while the sermon is being taught well in the Church Point Centre to the rest (you can keep your kids in church too!).
Our children ministry worker runs the kids church while the message is being preached and a morning tea is provided afterwards. Come and join us!